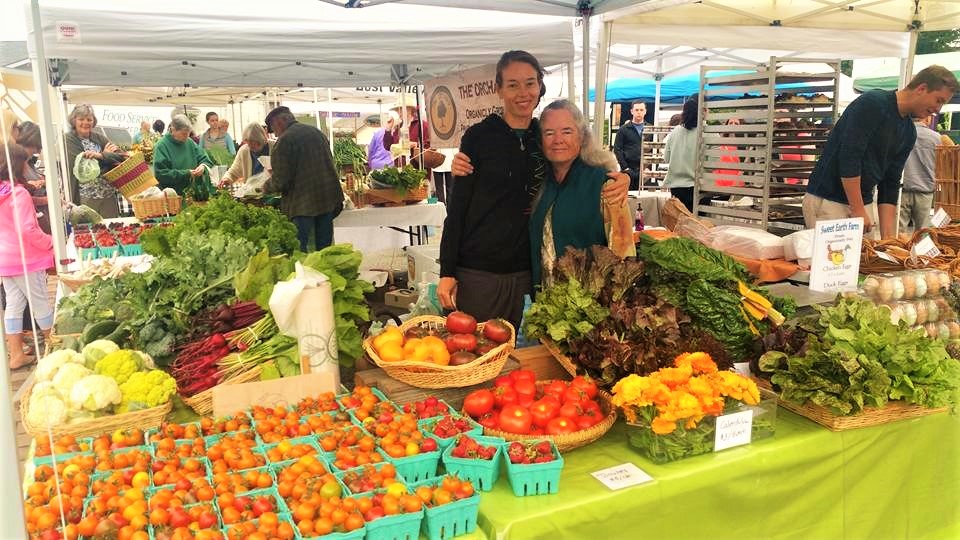 Everyone lends a helping hand on the farm.  Elaine and Amanda, mother and daughter, are the primary managers of the operation. 
Amanda has a background in environmental science, and while getting her masters in environmental education was inspired to start the farm, not only to live more sustainably but also because good agricultural practices are one of the most important things that can be done to benefit  the planet.    She has a passion for regenerative agriculture and training in permaculture design.
Elaine's enthusiasm was instrumental in the establishment of the farm.  Her involvement stemmed from an interest in sustainable and integrated systems that can provide high quality way of life, and food for the family and for the greater community.
The farm started very small in 2005 and continues to grow and develop every year.  Sweet Earth Farm has been selling at the local farmers' market for 12 years, to local restaurants, including Cask & Schooner, Tops'l, Coho,  Mike's Wine Bar and Duck Soup, and sells a variety of produce to the San Juan Co-op. 
The farm also offers a seasonal CSA and farm stand.
We love doing what we do and providing the best quality food for the community.