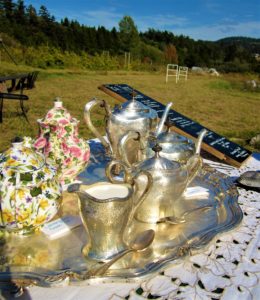 We hope you can join us this great event! 
Aug. 23 – Farm to Table Dinner 
You won't want to miss our amazing dinner, prepared by chef Tonia Schemmel.  A guestfrom dinner last year wrote, "There are no words to describe how amazing our experience was at your farm.  To be treated so well and eat such incredible food." 
Get your tickets now to join us for this great event!  Visit our booth at the Farmers Market this weekend, Saturday, 10am-2pm or email: sweetearthfarm.sji@gmail.com.  We hope to see you there!